Doctor

To prolong youth or to slow aging?
The health of each of us can be of the highest quality from early childhood to the old age. Not only the absence of diseases, premature aging and death, but also general well-being, young appearance, beautiful body, the right weight, a clear mind and positive mood.
Each of you wants to be just like that, each of you wants his close people to be healthy and live long. But many of you are at a crossroads: you don't know where to start and where to go, because there is a lot of information.
When we talk about youth and anti-aging, this does not mean that we are talking about the elderly, but primarily about children, adolescents and young people for whom the right changes in nutrition and lifestyle will significantly increase the chances of healthy longevity.
I will help you to feel these positive changes that you are striving for, step by step, using the arsenal of anti-aging medicine, modern preventive and therapeutic nutrition protocols and lifestyle modifications based on a personal approach (see details below).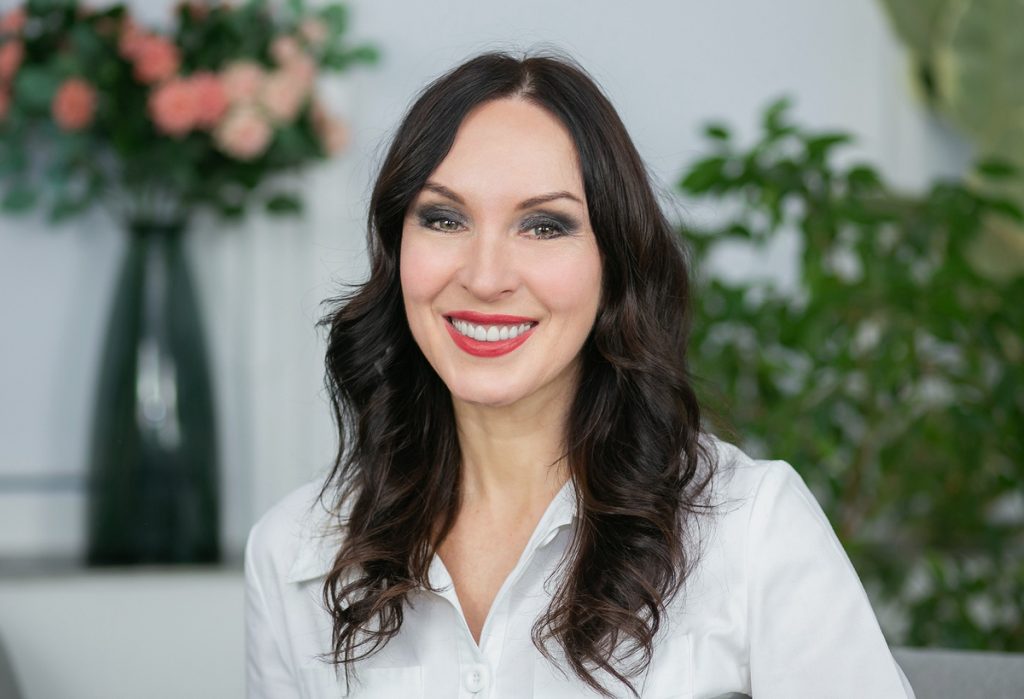 About me and anti-aging medicine
In 1991, after graduating from the medical faculty of Uzhgorod State University, I started my career in general surgery, received excellent practical experience in abdominal surgery.
While working as a surgeon, I received an understanding of the value of preventive medicine. Most of the diseases, in particular, fatal, can be avoided only by changing the diet.
Knowledge of gastroenterology, hepatology has become a good base on which developed a true professional love and passion of my life for the science of nutrition – dietetics.
In 2010, the passion for dietetics outweighed the rest, and brought me to the Department of Gastroenterology, Dietetics and Endoscopy of Shupyk National Medical Academy of Postgraduate Education.
Modern dietetics is a deep and serious science based on knowledge of biochemistry, genetics and molecular biology. It is developing so rapidly that it has given rise to new directions – nutrigenetics, nutrigenomy, nutrigerontology, nutriesthetics, nutrimetabolomics and others.
And all these areas are reflected in a new area of medical practice – anti-aging medicine.
Anti-aging medicine not only prevents and slows down the aging process, the development of diseases associated with age (obesity, type 2 diabetes, cardiovascular, oncological and others), but also helps to improve and restore the body's functions, that is, actually prolongs youth.
Anti-aging medicine takes into account the biochemical and genetic identity, the state of the intestinal microbiome and environmental conditions, and that is why each patient is unique and requires personalized treatment and prevention recommendations and interventions.
Traditional general "diets" and "treatment tables" can only be remotely relevant to food treatment. This applies to diet, and the ratio of nutrients and additional correction of dietary supplements.
Anti-aging medicine allows not only to identify a predisposition to diseases, but also to avoid them and significantly extend the age of active life and goes beyond just nutrition: it is also specially selected individual loads, and sleep patterns, recovery rules.
What services do I provide?
You will receive a 100% personalized nutrition program (prophylactic, curative, anti-relapse, and others – according to your needs) and physical activity, compiled on the basis of modern examinations based on evidence-based medicine.
The nutrition program takes into account all the details: from the diet to the optimal nutrition. All dishes are as quick as possible to prepare, simple, tasty and hearty.
After the consultation, each patient receives further online support from me, which ensures a high-quality result.
What examinations do I use to draw up the Nutrition Program (performed separately in the laboratory)?
– Passport of nutrition, physical activity and lifestyle based on your DNA
– Biochemical studies
– Markers of inflammation and aging
– Hormone analysis
– Molecular diagnosis of intestinal microbiome
– Molecular diagnosis of protozoal infestations
– Molecular diagnosis of helminthic invasions
Who are my patients?
– The program of health, youth and beauty. A lot of my patients want not only to become healthy and start to eat normally, they want external changes: to become more beautiful, younger looking, slimmer. This is achieved not only by nutrition, but also by changing the whole lifestyle – special physical activity, visits to a cosmetologist, physical procedures, and, if necessary, plastic surgeons who will bring the result to perfection.
– All healthy people who are interested in the maximum preservation of health, energy, fresh appearance, high-quality disease prevention and slowing down aging
– Children and adolescents
– Old people
– Pregnant and lactating
– People who eat unconventional foods (vegetarians, vegans, etc.)
– Diseases of the digestive system (esophagus, stomach, intestines, liver, pancreas)
– Metabolic disorders and endocrine diseases (overweight, obesity, thyroid disease)
– Diseases of the cardiovascular system (atherosclerosis, hypertension, ischemic disease)
– Respiratory diseases
– Intolerance to allergies
– Diseases of the kidneys and urinary tract
– Diseases of the musculoskeletal system
– Diseases of the nervous system
– Oncological diseases
– Skin diseases
– Pre- and postoperative periods
Briefly about myself
Participant in World and European congresses and conferences of the International Association of Gerontology and Geriatrics World Congress, San-Francisco 2017; New Nutrition, Personalized Health and Nutrition Summit, 2016; 1-st Annual International Conference on Fasting, Dietary Restriction, Longevity and Disease (Keck School of Medicine of USC), Los Angeles 2018; A4M World Congress, Las Vegas 2018.
Expert of national television and radio companies of Ukraine, online and print media (1 + 1, Breakfast from 1 + 1, Inter, STB, Direct, Public, Espresso TV, New Time, Correspondent, Ukrainska Pravda, Burda Ukraine, Cosmopolitan, Natalie and others )
National expert of the world brand Nutrilite in Ukraine (Amway company).
Speaker on nutrition and longevity in Ukraine and abroad, as well as for Women's Hub (Association of Gynecologists of Ukraine) and Ophthalmic Hub (All-Ukrainian Union of Ophthalmologists), Association of Nutritionists of Ukraine, Forum of Trichologists (XVII International Congress on Applied Aesthetics and Cosmetology), AI National Symposium on anti-age medicine, UMF (Ukrainian Medical Festival), Women's Festival; Tbilisi, Georgia 2017; Wurzburg, Germany 2016 and 2017; Almaty, Kazakhstan 2019.
Collaboration with brands, organizations and events: IDS Group Ukraine, Mary Key, Cash & Carry, AXA, S. Group, Danon, Activia, Baker and McKenzie and many others.